1/19/2005 01:43:00 PM|W|P|Mabel|W|P|

HELP! HELP! HELP!!!!!!!!

I've been asked to write an editorial piece for Doctorjob on careers in TV broadcasting (am adding a little twist to it) - and while I majored in it during my days in university and still keep in touch with the industry, I wanted some 'real' perspectives from people who work in the field. It's part of the research that I'm doing for the paper. So if you have a job in TV broadcasting - cameraman, producer, sound guy, director, scriptwriter, reporter, etc OR know someone, please help me out!

NOTE: I am desperate. Need this by Thursday. First draft has to be out by Friday.
Your position (ie scriptwriter, producer, writer...etc)
What are usually the best bits of the job? The worst/challenging bits?
What are career prospects like for the said position in M'sia, Asia and other parts of the world?
Do you actually see a demand for this position in the future?
How much can you earn as 1) a fresh graduate and 2) with a few years experience?
What are the different positions awaiting you should you be considered for promotion?
If you were an employer in TV broadcasting, what sort of person are you looking for when you are hiring someone?
Other comments about this career line?
Please email me at meiteoh[at]gmail.com with your answers...and if you have anything else to add to this. The finished piece will be placed up on this blog! Many thanks in advance! |W|P|110611398049529267|W|P|EMERGENCY: Need help!!!!|W|P|meiteoh@gmail.com1/18/2005 06:42:00 PM|W|P|Mabel|W|P|When you lose your passport... ...everything becomes a blur. You hyperventilate. You forget about whatever money you had. You forget about everything else that was with your passport. Your identity. Who you are. Gone. And you find yourself lost...a person with no identity surrounded by people who are secure in the knowledge that they belong politically to their land. What do you do? Where do you go? Who do you see? First things first...DO. NOT. PANIC. It will get you nowhere. Also, having a friend/partner/boyfriend/girlfriend around helps the situation a little - at a stressing time like this, you need someone you can count on for moral support. Someone who knew that you belonged politically to a land. Someone whom you can trust. Someone who can lend a helping hand. Trace your steps from the time of the discovery of the loss to the actual time. If it happened in a restaurent, shopping centre or somewhere with a security or management, inform them. Make a report. Give them your friend's number to contact just in case some kind soul finds your passport. After that, immediately go to the nearest police station and make a police report. Write down everything you know. Even if it is the tiniest detail. All of that matters, especially while it is still fresh. Panicking sometimes erases important bits - like your passport number, time you lost it and the events leading up to the actual loss. Don't forget to get the police to give you a photocopy of the report, just for emergency purposes. Note:

Keep a scanned copy of your passport and MyKad online

. It *will* come in handy when you lose your passport because Immigration Department of the country in which you are in and your embassy will require some form of photographic proof that you are a citizen of a country. Also don't put your money, photocopies and credit cards or ATMs together with your passport (and vice-versa) because if you lose one, you lose everything else, which means more work. Some police stations in certain countries will issue the report in a sealed envelope to be taken to the Immigration Department. Others will hand it over just like that. Whatever it is, follow their instructions - they know better. After you are done, call up your embassy. For Malaysians, if there is no Malaysian embassy or High Commission, go to the British embassy or High Commission for assistance. Under Commonwealth, they are to help us - btw, it is written in the back page of your M'sian passport. You'll probably have to fill in a couple of forms and get an emergency certificate (EC) (it's like a passport but only good for one week). After that, go to the Immigration Department to get a special pass and get your EC certified. Be prepared to spend at least ONE day doing all this. Email people - work or family - to inform them that you will be back later.

Make copies of everything

- for work (if you are applying emergency leave) and to apply a new passport. BUT having said all that, prevention is better than cure. Don't carry your passport everywhere. Be alert. Be smart. This is regarding your identity. Your national safekeeping in a foriegn land. Without it, you are nobody. ps: Some kind soul returned my passport to the police who in returned dropped it off at the High Commission of Malaysia in Singapore. They contacted me and thus, returned it to me safe sound. I left everything else at home - credit cards, MyKad - and thus was only concerned about my passport. I didn't lose much money except for the $22 for the emergency certificate but this was an invaluable experience and lesson. I hope it will be for you. pps: Unbelieveable. Me. Lose a passport. Then again, anything is possible. ppps: Btw, the interview went GREAT. Spoke to her for nearly an hour and came away hoping and dying for them to call me back there again, even though there is this little matter about notification of resignation. We'll see how it goes. *keeps her fingers crossed* |W|P|110604588780766375|W|P|The ultimate worst of the worst...|W|P|meiteoh@gmail.com1/12/2005 10:00:00 PM|W|P|Mabel|W|P|It's strange. Barely into the new year and I'm running out of things to say, things to announce, things to share with the readers of this blog, this literary abode of mine.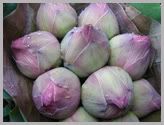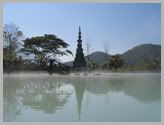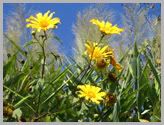 Is something amiss? All my thoughts, my emotions and the words running through my mind - I just cannot seem to put them onto this place. I'm staring at the screen and wondering what is the real point in bearing out my heart and soul where it doesn't really seem to matter, when sometimes what I say here gets me in hot soup more than in reality and when it just seems insignificant to me. Am I coming to a point where I am beginning to be more selective in who I want to vent to? ...or am I just bottling things up? Someone once told me that when a blogger rarely blog, in a way, it is good news. The person is busy living life - perhaps happily - since he deduced that blogs seemed to flourish when a person is unhappy with something, himself or someone else or something...as long as it was a complaint, an observation, a grouse. Is it true? Honestly, I can't seem to think of any other reason as to why I can't blog about the job interview in-depth or certain stuff I've facing with NG or even certain observations and revelations apart from "I don't know what to say?". I need time to think. Maybe it's the stress from the preparation of lectures, or the impending possibility of having to resign middle of the semester, or the fact that five top-level management staff have quit their posts...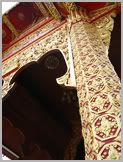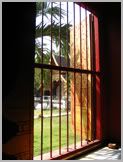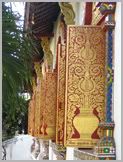 GAHHHHHHHHHHHHHHHHHH. *goes to tear hair out* ps: Have left small thumbnail sized pictures of various spots during Thai vacation for reader's pleasure. Enjoy pictures from entire trip here. WARNING: There are 160 of them in the album. |W|P|110554051114533987|W|P|Wind-down?|W|P|meiteoh@gmail.com1/11/2005 01:41:00 PM|W|P|Mabel|W|P|...except for the punctual. Perhaps this, sir, is the motto which you could consider for your airline instead of the current one which you are now using. Below is the letter that I hope to send off to the director of Air Asia, IF, I can obtain his contact from his website instead of a bundle of snailmail addresses and telephone numbers which I KNOW won't bloody well help at all. For a good picture of the beginning and end of my holiday to Thailand, read on. ... Dear Sir, I am writing in hopes that you will do something about the kind of service you are putting out to your customers and the kind of reputation that you are building for your company and ultimately yourself (as a figurehead/spokesperson for this airline). Throughout the last three months, I have flown with your organization for three times with friends. Flight details are as follows:
KUL-HDY (11th November 2004) for three onboard flight 862
SG - BKK (29th December 2004) for two onboard flight 5019
BKK - SG (8th January 2004) for two onboard flight 885
None of them ever left their scheduled departure date on time. Reasons given ranged from "I don't know" to "No planes available". Maybe I should go into detail. The first flight was delayed for nearly two hours. Instead of arriving in Hatyai at 2:15 local time, we arrived two hours later. By the time we exited the airport, it was nearly 4:15pm. Luckily for myself and my friends, we were on time for our bus ride to Krabi scheduled at 4:45pm. If the aircraft was any later, would you be responsible for messing up our travel schedule, putting us at risk of missing out on a hotel room and perhaps wasting precious travel time lingering around in an airport terminal doing NOTHING? WHEN I could be going around doing things I would normally do on a perfectly normal holiday? Your flight attendants and ground crew were also inept and untrained to handle crowds, allowing people to push their way through another door during boarding, leaving families with children and elderly people to board the plane much later. Your ground crew spent much of their time herding people by yelling at the top of their voices instead of using a hailer or speaker. How professional. I watched - while waiting for my already late flight - at least three women miss their flights to Jakarta because you had TWO gates display the SAME departure/boarding details. A crowd waited outside the gate to board for nearly 45 minutes while the departure lounge was empty. Many with children were standing, some were squatting along the hallway leading to other gates. What impression are you trying to give to foreign tourists? First class airport, third class mentality? Why keep a departure lounge which is enclosed with comfortable seats empty? The second flight to Bangkok was delayed nearly for two hours. I have spent nearly six hours travelling from Kuala Lumpur to Singapore. My friend has spent the entire day at work. We are both tired people, looking forward to unwinding after a mayhap two hour flight in a nice comfortable hotel room. We arrived at the airport early to check in. We went through immigration, we boarded the train to get to our gate and what do we find? The plane has been delayed. Wait. The flight, I mean, because according to your ground crew - there was no plane in sight - and there was a delay at the Thai Airport - I assume they are talking about Don Muang Airport in Bangkok. No more explanations. Just that there is no plane. By the time I arrived and checked into my hotel in Bangkok, it was 3am. And I was schedule to BE IN BANGKOK around midnight. The third flight to Kuala Lumpur was delayed for SIX HOURS. SIX LONG HOURS OF DOING NOTHING IN THE DEPARTURE LOUNGE. The worst was that your ground crew at the airport in Bangkok did not even have the deceny to inform us about the delay. Flight 885 was scheduled to leave Bangkok at 8:20pm and thus, me and my friend made our way to the airport at 6pm thinking that we would have ample time to check in, go through immigration and relax before boarding. We arrived at the check-in counter only to be informed that the flight was leaving at midnight and that I would be arriving in KLIA at 2am the next day. When I asked your ground crew, I was told that there was a problem at the KLIA Airport and no more. For four hours, me and my friend waited, sat around like dumb fools in the airport until we were informed (by those display boards) to go to Gate 34. So we went. There was no one from Air Asia around at the boarding gate then. About an hour later, as my friend was walking up and down aimlessly, he noticed that the information stated that the flight was delayed again. This time to 2am departure. By the time, it was already close to midnight. About half hour later, two of your girls start strolling towards the boarding gate. When the passengers of the flight (mind you, there were at least a good thirty people waiting to board this flight) approached them for explanations, we got a range of excuses that basically included an explanation of what just happened (the sequence of delays - as if we are dumb and just walked into the airport) and a series of "there is something wrong with the KL airport". One girl even told us that the reason why they couldn't get any information was because your crew over in KL weren't devulging any information. Another told us that there was an airshow at KLIA. Come on. Airshows are normally held during the day and at Subang airport. Do the passengers of 885 look like we were born yesterday? To your ground crew, obviously. To which we take offense. Only after many of our complaints did your crew there bother showing up with coffee and tea (which were cold according to my friend) and bottles of water. No blankets for the elderly who were freezing cold waiting and trying to rest. No temporary hotel room for those of us who were tired out. No nothing but the noisy cold departure lounge and the uncomfortable chairs. One passenger - American and going to KL for a holiday - remarked about how he wasted money paying for a hotel room in KL which he wasn't going to sleep in. Another passenger was upset because he had relatives already sitting and waiting at KLIA. One lady mentioned how unhappy she was at the possibility of missing her transit flight. Many were upset at the having wasted time at the airport DOING NOTHING when they could have been out around Bangkok for at least another four good hours. Me and my friend? We had just spent 48 hours travelling non-stop - by bus, then by train and now awaiting our flight. The last time we slept on anything that looked like a bed was on the 7th of January. We are tired people. My father had waited at the airport in KL since 11pm. Because of this delay, me and my friend (plus my father) reached home at 6pm and wasted the entire Sunday morning catching up on sleep. And all because there was an airshow in KLIA. Hm. I understand that it is not easy to run an airline. I understand that freakish things happen. But it doesn't snow in Malaysia; there are no hurricanes and I have never heard of an airshow going on way after 6pm in KLIA. If your organization does not have enough planes to cope with the traffic load, why schedule a flight in the original time slot in the first place? Honestly, if there isn't a plane available, why not come clean and admit it outright? And don't your ground crew go through some sort of training about transparency on both parties with regards to communication between people at the Thai airport and KL airport. If they do, excuses like "KL airport people ain't telling us anything" SHOULD NOT be said at all. What really pissed the passengers off was the nonchalant attitude displayed by your ground crew and the wishy-washy excuses given in thought that it would pacify us. We are not children. We are grown adults who paid for something and expect that payment to be of value and that value to be met in return. For your information, cheaper, more affordable flights does NOT MEAN you cut back on the essentials of a flight - PUNCTUALITY and ACCOUNTABILITY. Even a 5baht 3rd-class train ride to the airport (that's fifty Malaysian cents to you) is on time. So why can't your RM70-RM300 flight from Bangkok to KLIA be punctual? I have travelled on budget airlines before - Virgin Blue, Australia provided me with excellant service throughout the five times I travelled with them and I have yet to hear complaints of this degree from people I know who use the airline to travel around Australia. I have heard of stories of state-run airlines that were bad - I won't name names but I'm sure you have some inkling being in the industry and all. I have heard of delays due to bad weather, debris on the runway, technical glitches...I have heard honest explainations. BUT I have never came across a flight which was delayed six hours because of an alleged airshow at the airport. What a laugh. Having said all that, may I make a suggestion? Your motto/tagline/tagphrase is not quite accurate and reflective of your company image. Now everyone can fly except the punctual. Perhaps this is what you should use. It's more accurate than the current one. Sincerely, Mabel Teoh & Nil Grousson ps: As much as I like the "warn them through SMS", do you honestly think it matters when I'm abroad and have no international roaming on my phone? And the time you sent it - 8pm - don't you think I'd be at the airport then for my original 8:20pm flight? [UPDATE] Thanks to SM, I sent this 'note' to Tony Fernandez and a couple of other people including my parents, Jeff Ooi and NG as of 2:14pm today albeit some spelling errors. ~_~ Lets see if I get any news about this. |W|P|110542121911076513|W|P|Now everyone can fly...|W|P|meiteoh@gmail.com1/10/2005 01:43:00 PM|W|P|Mabel|W|P|...and laden with bits of news here and there. The trip was excellent! Plenty of fun, laughter, tears of joy, not to mention new experiences - both with meeting people and just being in a different country with the one I love. It was definitely a good ten days of sun, chilly weather (up North is cold in Thailand, y'know) and food! Yes, food was good. Am tempted to go back again just because it's cheaper to fly to Chiangmai if I wanted Aussie chilly springs and autumns. The list of things done?
Long-neck village - Karen Long Neck Village
Visited and climbed through some pretty rugged waterfall terrain at one of the national parks - I really need NG's Lonely Planet now!
Cycled through the city of Chiangmai and took pictures of wats all day...
Braved Bangkok's heat and crowded streets on foot
Travelled for nearly 300km on a rented motorbike throughout Mae Hong Son
Watch the sunset on the highest submit in a little sleepy town
Travelled on a Thai ordinary bus (gack - what an experience that was)...
Travelled on a Thai 3rd class train ride that costs 5 Baht
Spent a good part of the holiday sampling different Thai dishes (Northern and Central)
Went bonkers on handmade Thai scarves at the market
Had a great time with boyfriend
^_________^ Am working on putting up a gallery online for my photographs (both for this trip and the previous others in Australia and other parts of Thailand). I totally utilized NG's Canon Powershot A75 to take the snappies for this trip. *evil laugh* If anything, I'm now more nutty about getting a GOOD digicam of my own. On the side, I have just received word that I'm wanted down in Singapore for an informal interview. Just wondering what exactly does informal mean but never mind. Have applied for leave and even purchased the train tickets to make the trip down. Am looking very forward to meeting these people and to the possibility of new prospectives for my academia career. Meanwhile, at the office, I am catching up with work and preparing for this semester's lectures - just found out that I'm taking FOUR units each...together with a multitude of paperwork. Gack. Now for news about bonus, adjustment (if there is one) and increment...I am so wondering when it will all be out. Then again... All in all, a good start to the New Year, don't you think? |W|P|110533652536547027|W|P|Home again...|W|P|meiteoh@gmail.com